Next Story
S/S 2021
Men's Spring Eventing Outfits: Top 5 Spring Fashion Trends
Friday 09 October 2020
All the seasonal menswear trends to pay attention to for the races and beyond
Spring Suiting - Fill up your spring calendar and dress to the nines for all your events. This season, we're here to make sure you make a statement of confidence in the latest fashion trends
This year, we've tailored our Spring Eventing collection with confident colours, elevated details and layers of texture. Whatever occasion, we got your outfit sorted.
CHECKED IN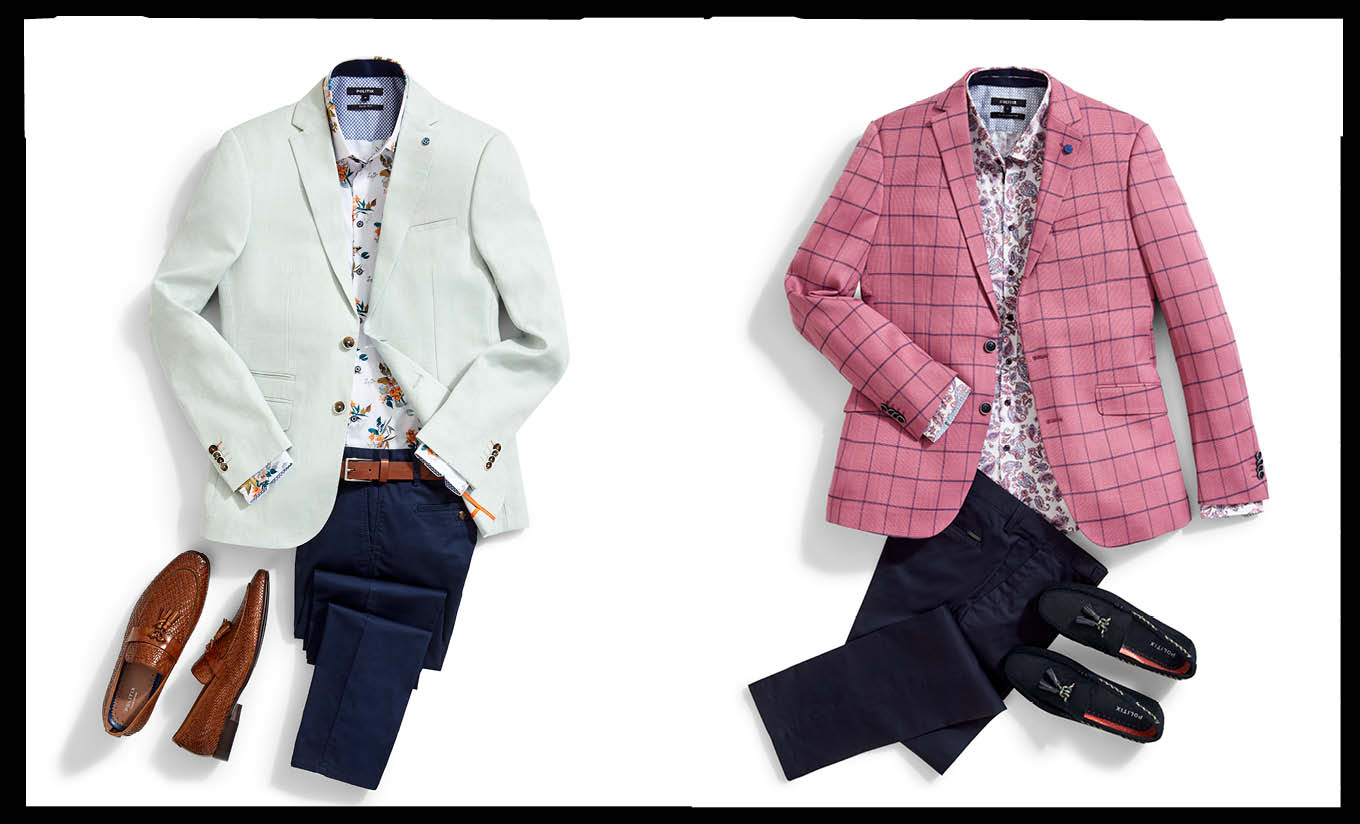 BOLD COLOURS AND PATTERNS FOR MENSWEAR THIS SEASON
A timeless check suit is versatile and is sure to elevate your style. Keep it simple with our two-piece jersey suit or mix and match with a checked suit jacket and a tailored pant. Style with a floral shirt and finish the look with Derby-styled shoes or loafers.
TIP: If you're all about keeping it classic, a monochrome a check suit is the perfect way to make a subtle sartorial statement.
POWER BLUE
THE CLASSIC MEN'S BLUE SUIT AND WHAT TO LOOK FOR WHEN BUYING
The most versatile tailoring a man could own. Navy windowpane or bright Cobalt blue.Whatever the colour variation, a shade of blue is known to flatter and is easy to style. Paired perfectly with brown and pretty much every other colour on the colour-wheel, it's easy to see how the blue suit trend takes the thinking out of event-dressing.
BLACK IS BACK
HOW TO GET MORE WITH SUITING SEPARATES
The most reliable and versatile colour of all time. And for good reason. Sharpening your silhouette and refining your style, there's no doubt a classic black suit is the way to go this Spring season, particularly for Derby day. TIP: Nothing looks sleeker than a slimline and well-tailored black suit, so focus on finding the perfect fit.
LIGHTEN UP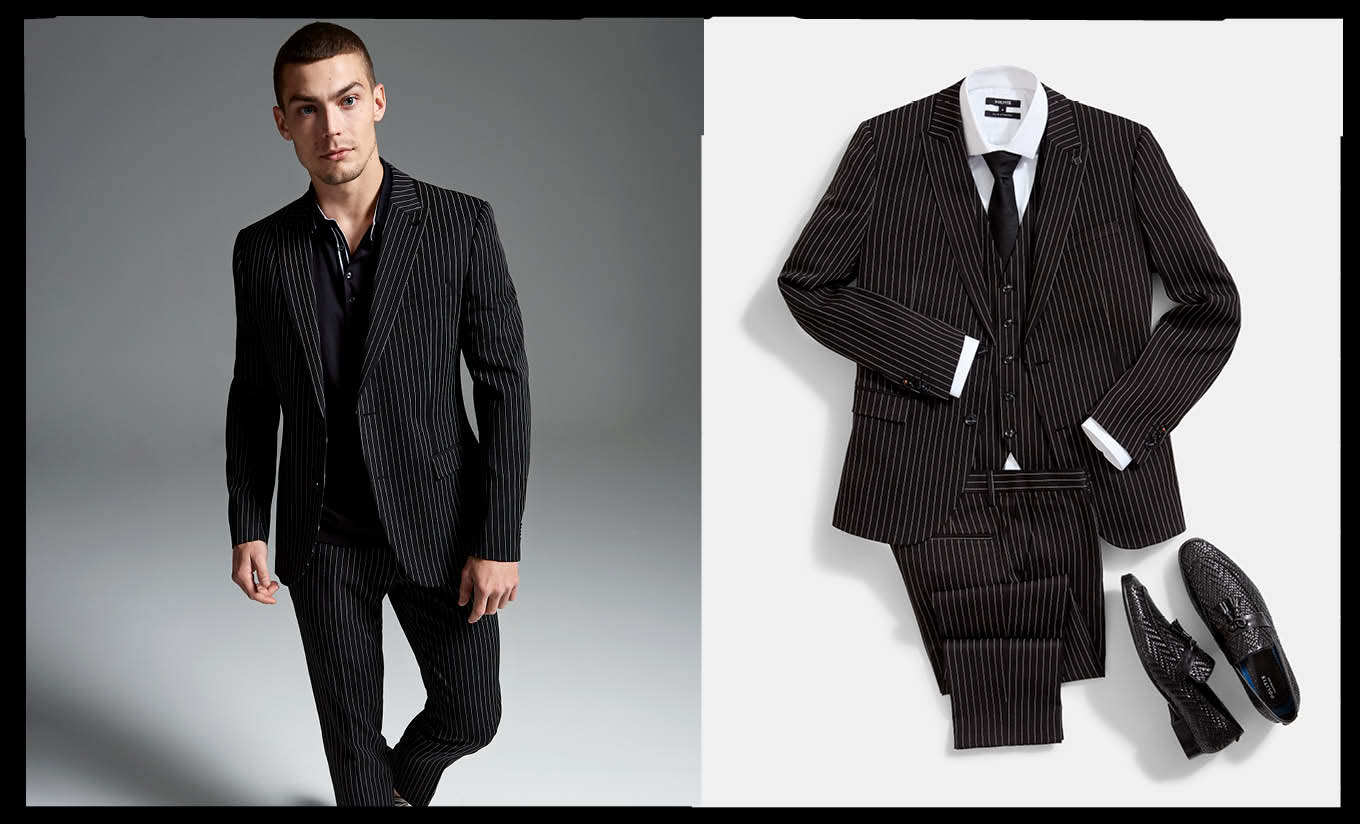 THE THREE-PIECE SUIT - NAILING THAT CLASSIC STRONG LOOK
Nothing says Spring quite like a lighter shade of suit. Set to be a popular choice this spring season, show your creative side and opt for bold colours this season. Styling is essential with this one, go tonal and floral with your silk ties and pocket squares.
TRACKSIDE SEPARATES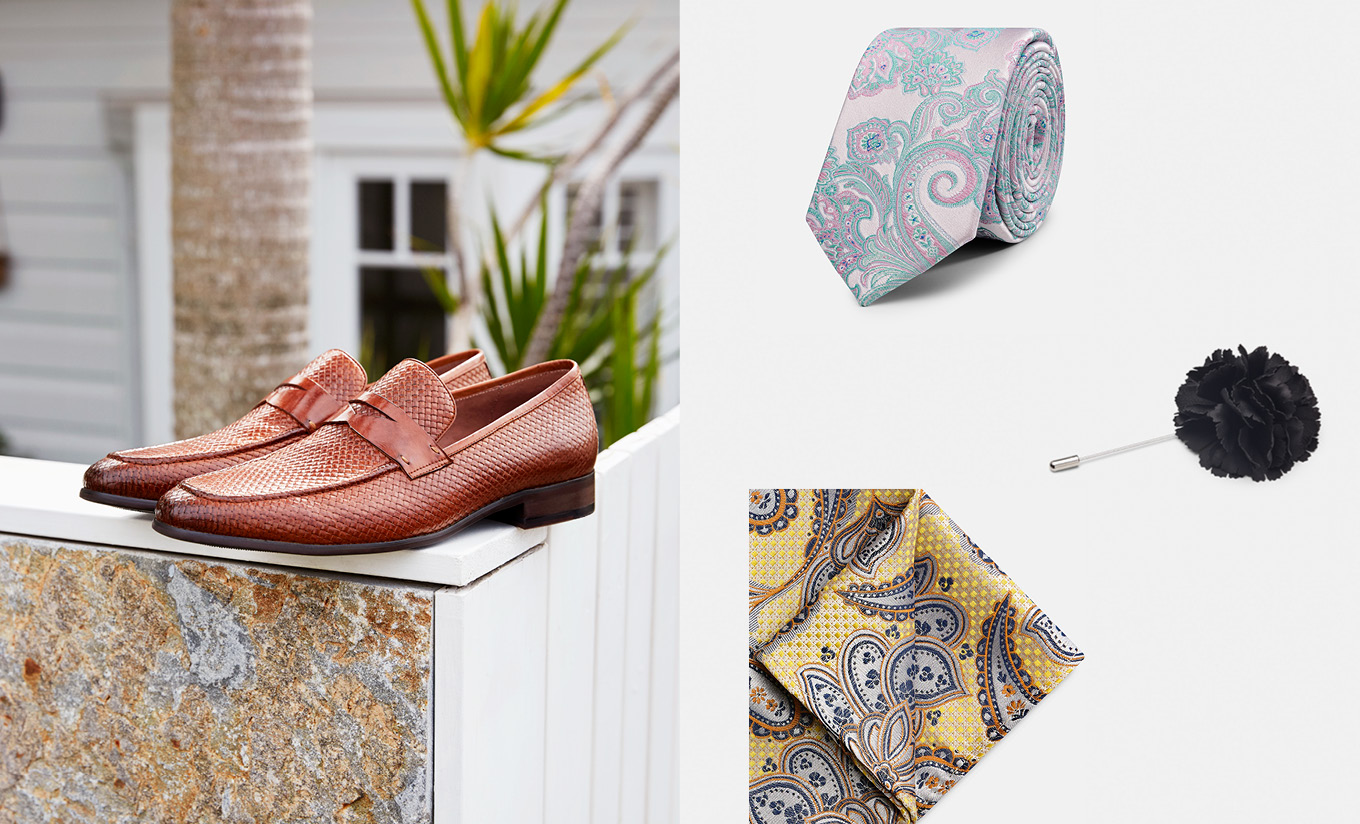 OUR SEASONS MUST HAVE ACCESSORIES
For a more relaxed approach to event dressing, tailored separates essential. They give you more room to play with colours and combinations all while still looking effortless. Start with a tailored blazer, pair with our tapered Slim Fit chinos and finish off with statement accessories.