Previous Article
Modern tailoring
How to Suit Up for the
Modern Office
THE WRAP UP: TIE YOUR SCARF WITH STYLE
Monday, 15 May 2017
Typically a scarf is a forgotten player in a man's wardrobe until the winter chill sets in.
It's worn for function first (to keep your neck warm) and style second (we all know layering is a no-brainer shortcut to handsome).
Sure it might seem like just long piece of fabric but that's no reason to neglect your scarf style. Meet the three knots to incorporate in your styling arsenal this winter.
THE EFFORTLESS URBAN
BEST FOR: COMMUTING; DASHING BETWEEN MEETINGS
A no-nonsense scarf style to keep you sharp with minimal effort. The Effortless Urban will get the job done, every time. It also happens to be the warmest of these go-to knots.
01

Simply fold the scarf in half and sling it over your shoulders.
02

Now tuck the loose ends through the loop you've just created.
03

Pull through. You're done and dusted.
THE ITALIAN JOB
BEST FOR: AFTER-HOURS SUITING; BRISK WEEKEND MORNINGS
This easy scarf swoop will give you a nonchalant look with an edge – even when the temperature dips to single digits.
The beauty of this throw-over style is that it's tweakable. Just give either end a tug until your satisfied with your look (how tight the loop is around your neck and how long the ends are hanging at your front).
Pair the Italian Job with everything from a tee and leather jacket, to your tailored blazer or winter coat.
Even better, it's easier than downing a whisky on a crisp winter night.
01

Drape the scarf around your neck, leaving one end longer than the other.
02

Drape the scarf around your neck, leaving one end longer than the other.
THE WALL STREET WRAP
Best for: The office; the bar
Let's be honest, Aussie winters rarely call for extreme layering as seen in european climates. Sometimes, the scarf is more for a sharp finishing touch than braving the elements.
Treat the Wall Street Wrap as an elegant layer for suiting and dressier outfits. Leave draped over your chest for black tie cool or cross and tuck in for 9-5 style. It couldn't be easier – here's how: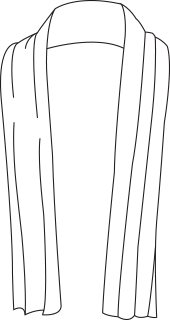 01

Drape over your shoulders.
02

Cross over.
03

Tuck into your jacket or blazer just above the top button.
STYLE TIP
Match the fabric of your scarf to the season and occasion. Switch from knitted scarves on the work commute and weekend sport watching to a finer woven wool scarf for elegant nights out.