Start smart
When it comes time for a man to buy a suit, he needs to think about things a little. Is this suit for a wedding? Is it an office suit? A date night suit?
Our vote: buy a tailored suit that can do all of the above, and more. Even better, our modern tailoring collection has been designed to fit like a tailor made suit, right off the rack.
When you're looking to enter the brave, stylish new world of modern office style, the smartest move is to pick a few wildly versatile colours, then mix and match.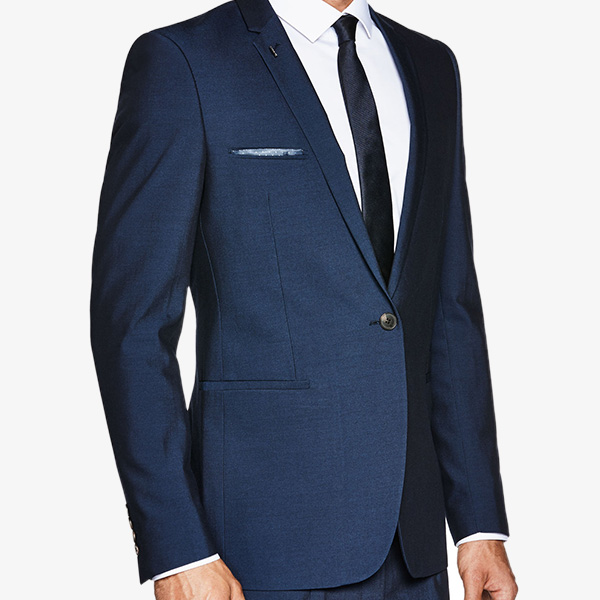 First up: navy. Forget the inky navy shades of your father's custom suits. Brighter blues are the new navy suit. Take a moment to consider your complexion – your skin tone and hair colour – and choose your shade of blue suit.
And listen, there's a reason why navy blues are the cornerstone of every good collection of tailored suits. The blue suit has an built-in advantage: it helps bring out the tones of everything else you're wearing, helping brown leather pop and crisp white shirts take charge. (That's why navy blues tend to make brilliant wedding suits.)
Shop Navy Suits
Next up, opt for a charcoal or grey suit. It's a must-have option for day to night style, and a staple of men's suiting since, well, forever.
Deeper greys will feel polished and formal, while lighter grey suits are a little more modern, and perfectly complement men with a dark complexion. Our advice: a grey suit jacket looks especially punchy when pared back with denim or chinos.
Shop Grey Suits